accessibility.cloud
Exchange real-world accessibility data – open and standardized.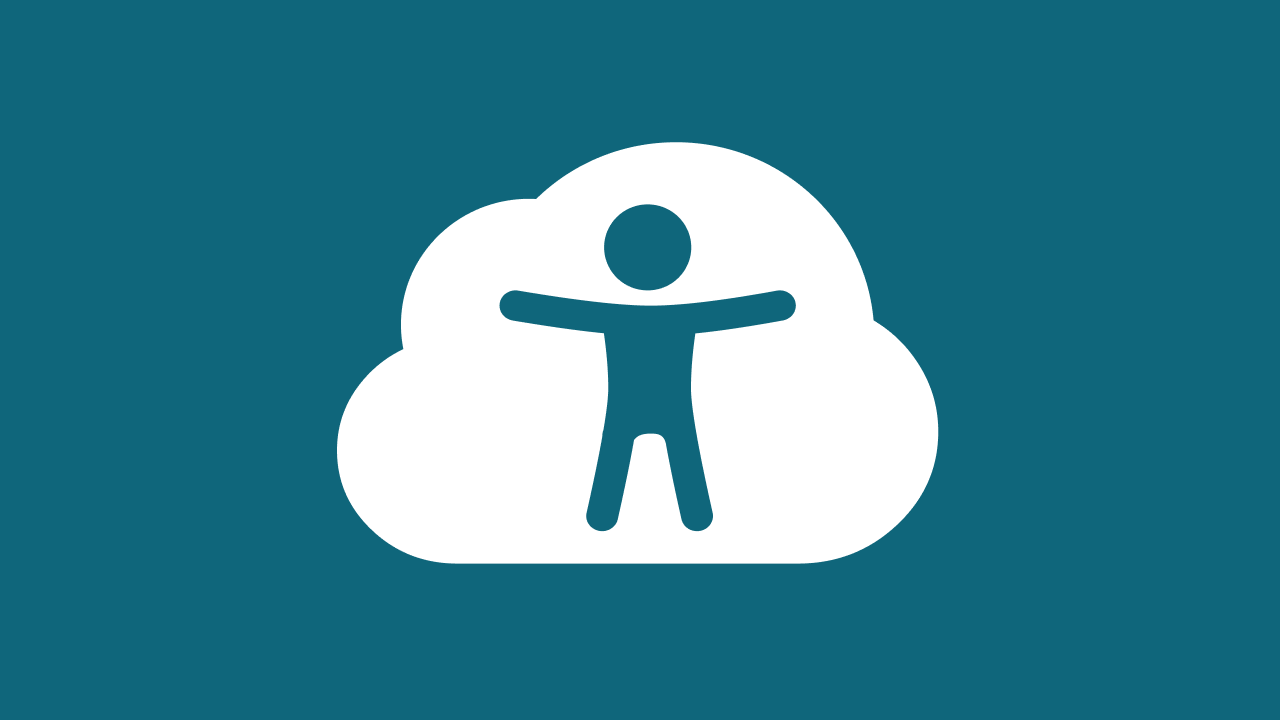 Founded in 2016, accessibility.cloud makes it easy to share and obtain location-based accessibility data in a standardized, future-proof, easy-to-use way.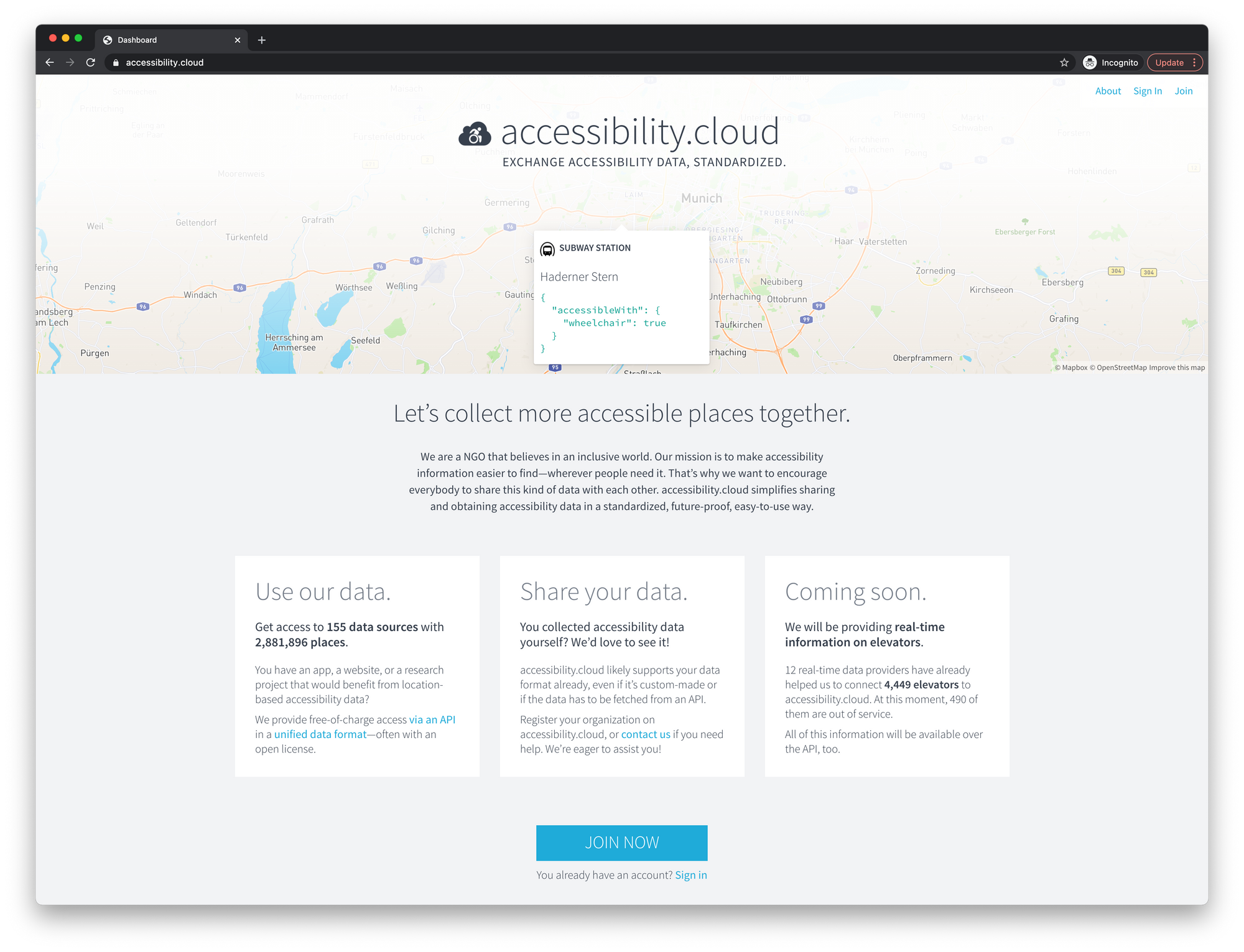 At the time of writing this, it provides access to 2.4M places and thousands of elevators including their real-time operational status. Several real-estate platforms and transit apps use it as a backend, for example to let their users find accessible flats, or navigate them around broken elevators in transit in real-time. The platform powers Wheelmap.org – world's biggest open online map for wheelchair accessible places. Several fortune 100 companies use it, and have contributed to its database.
The project is an initiative by SOZIALHELDEN e.V., a non-profit organization based in Germany. It is supported by Google.org.
The project founders want to make it easy to find accessibility information—wherever people need it. That's why they encourage everybody to share this kind of data with each other.
Developers can use accessibility.cloud's open API to obtain data for use in their apps. Data is stored and provided as A11yJSON, a GeoJSON-compatible specification that allows describing real-world accessibility hazards and amenities.
For data providers, a custom-built, web-based IDE allows to build data ingestion streams to share data from their own web APIs, or even upload plain CSV files as sources.
The project is open-source and based on Meteor.js, TypeScript, and Kubernetes.
I've co-created the project at Sozialhelden e.V., where I am CTO. accessibility.cloud is under active development.